News
February 18, 2019 – You may now also call it window seat.
Version 3.0 of the tour guide app for the Appenzeller Land, Fensterplatz, is now completely bilingual and brings to you the app and all audio content in english and German language.
The highly informative and lively information on politics, railway, leisure and culture in the Appenzell region can now also be fully experienced by all english speaking passengers.
Fensterplatz (window seat) is the official outdoor audio guide for your ride with the Appenzeller Bahnen. While travelling the network of the Appenzeller Bahnen you hear information which relates to the locations you are passing by.
Get more information as well as englisch and german audio samples at fensterplatz.ch ⇢.
---
January 14, 2019 – This year we will be exhibiting at ITB Berlin, the leading trade show for the global travel industry.

We are looking forward to welcome you at the ITB Berlin at our booth in hall 4.1/237 section Technology, Tours & Activities (TTA). You are welcome to set up a meeting with our team. Schedule a meeting.
Why ITB? For some time now, the TouchingCode has been working intensively with location-based solutions for mobile devices. With our map server based on the Open StreetMap Community, the attractions editor in our app cms apmato and the location based apps, which we have published based on these self-developed backend technologies, it is our concern to present this features to a wide audience.
The new segment "Technologies, Tours & Activities" (TTA) of ITB has made it easy for us to decide to participate in the fair. It's all about digitally bookable activities and mobile solutions, especially when you're out and about.
The picture for this article is taken from our canoeing app canua. It shows the recording of a paddling trip from Bredereiche over the Stolpsee to the campsite Himmelpfort.
The ITB Berlin 2019 takes place from Wednesday to Sunday, March 6th to 10th.
To the ITB website TTA segment ⇢.
---
November 13, 2018 – Smells like team spirit – Women's EHF EURO Handball app released

We are delighted to announce today the release of the official Women's EHF EURO Handball app.
The first ever launched app for a European Handball championship brings to you a superb mix of detailed information about this unique sport event and play-along pieces for all fans and handball lovers.
The app provides detailed information about each team and each player as well as up-to-date statistics like best team, best player and an amazing live scoreboard. And then there is the participation area for all who keep their fingers crossed for their favourite team. In the match prediction you guess the results of all 47 matches and see your standing among all other participants. The All Star team voting will take place after the main round.
Women's European Handball championship takes place from 29 Nov to 16 Dec 2018 in France.
The EHF EURO 2018 app is an APMATO app for iOS and Android.
App announcement by the European Handball Federation (EHF) ⇢
Woman's EHF EURO 2018 website ⇢
---
June 6, 2018 – Tour-Guide for Swiss Railway Version 2.0

With Fensterplatz Version 2.0 all audio content the app contains has been revised and newly recorded. New stories and locations have been added and Fensterplatz is even more interesting.

TouchingCode releases the location based outdoor audio guide Fensterplatz together with the Noexis AG, St. Gallen. While travelling the network of the Appenzeller Bahnen you hear information which relates to the locations you are passing by. The app is currently available in German language only. An englisch version is planned for the winter season 2018/2019. Get more information at fensterplatz.ch ⇢.
---
↺ March 8, 2018 – We now offer web site programming too
We now also offer web site development and hosting.
We expanded our portfolio and added programming and hosting of individual web sites to our range. From now on we supply our clients with web sites based on Wordpress, Typo3 or directy written in the classic and state-of-the-art web programming technologies and languages.
See our First reference which is the networking portal digitnetwork.
---
↺ 16th of December 2017 – PhotoPrint with up to 9 photos per page
PhotoPrint version 5.0 is here. Print your photos easily with many formats, colors and text.
New layouts for 6, 8 and 9 photos per page
New photo format in 3:4 ratio
New sharing the composition as image, ideal to send on to instagram
This version will print high resolution photos with more than 8 megapixels in higher resolution (for newer phones). Please note: The iOS printing process may consume quite an amount of memory for printing high resolution images and large print sheets. For example to print DIN A2 or broadsheet with 4 times A4 or Letter high resolution images an iPhone or iPad with 2GB of memory is highly recommended.
Adapted look-and-feel for iPhone X
Runs smoothly for iOS 11
Thank you very much for your feedback and continued support for PhotoPrint!
---
↺ 19th of September 2017 – Launch of paddling app
canua

.
Finally there is an app for canoe, kayak and SUP.
Based on the database of the german canoe association, the app provides information on more than 2200 rivers in Germany, Austria, Switzerland, Poland and the south of France. More than 75000 objects like gauges, campgrounds, locks as well as entry and exit points help paddlers to plan for a perfect tour. The outdoor activity can be tracked, and the app also includes the first ever navigation for paddlers!


Get more information about canua at canua.info ⇢
---
↺ 8th of September 2017 – Tour-Guide for Swiss Railway is out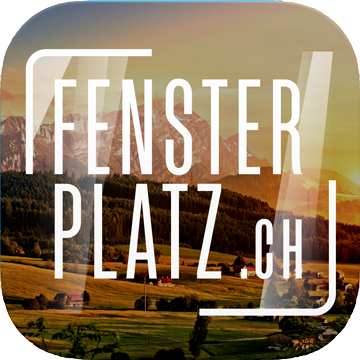 TouchingCode just released the new location based touring guide for Swiss railway Appenzeller Bahnen called Fensterplatz.
While traveling the network of the Appenzeller Bahnen you get multimedia information which relates to the location you are passing through.
The app is currently available in German language only. More information is available here ⇢ and at fensterplatz.ch ⇢.
---
↺ 27th of June 2017 – Berlins largest shopping mall obtains mobile technologies from TouchingCode.
Berlin's largest shopping mall, the Mall of Berlin at Leipziger Platz, releases an update of their mobile app based on mobile technologies from TouchingCode GmbH.
The app provides daily updated information on special offers, top deals and events. You can browse the store listing, filter by floor and type of store and directly search for your favourite store. The magazine as well as the center plan are provided offline in the app so that you have it handy at any time and wherever you are.
Our autoring tool, Apmato, is the idle tool for the marketing staff of the center to be able to update the app's offline content by themselves at any time. The app's start page with its up-to-date offers and special events is the first place to go when setting off for shopping.
---
↺ 21st of February 2017 – Attractions editor makes it easy to create tour guide apps or audio guides with Apmato.
Publish smartphone Apps with ease for customers, visitors and tourists. At mobile world congress 2017 TouchingCode GmbH presents it's new attractions editor. This add-on to it's CMS system APMATO allows the easy editing of points of interest to create apps that feature location based information... See press release.
Meet us at World Congress next week: hall 7 stand 7.L51, www.mobileworldcongress.com.
---
↺ 14th of February 2017 – App Berlin MWC 2017 released
The app is made to present mobile technology made in Berlin at the MWC 2017 was created and published within 2 days. It features background information on 18 companies from the region and on the start-up and mobile scene in Berlin. Participating companies can be contacted directly from the app and visitors have it easy to find the Berlin Brandenburg booth at the MWC 2017.
Berlin MWC 2017 full offline working mobile app is available for iOS and Android and you can download it here:
---
↺ 21st of January 2017 – Meet us at Mobile World Congress 2017
At Mobile World Congress 2017, that takes place in Barcelona from 27th of February until 3rd of March 2017, we showcase our new Attractions editor. This add-on to the Apmato system allows for easy editing of points of interest to create apps that feature location based content. We are in hall 7 stand 7.L51 among other Berliners.
---
↺ 20th of August 2016 – Annettes App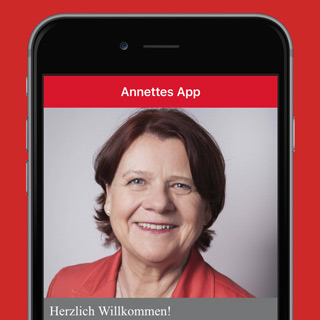 All up-to-date information of Annette Sawade, member of german parliament, is nicely brought together in this very convenient apmato app. You have all her contact data, her facebook page and her timetable in one place.
A highlight of course is the facebook page that runs inside the app. There is no switching to other apps, e.g. facebook, from within Annettes App. The result is a fast and handy app.
The app is for iOS and Android and you can download it here:
---
↺ 8. February 2016 – Visit us at Cebit 2016
Want to know how to integrate beacons into your App? Visit us at cebit 2016 hall 11 stand D33(3). Hall 11 is dedicated to newcomers, startups, young and innovative companies and projects. You will find us around the Junge innovative Unternehmen - SCALE11W. e will publish news and updated here and in our Twitter stream. ⇢. Don't have a ticket yet? Send us a short description of the app you would like to build to sales@apmato.com.
This year's cebit takes place from 14th to 18th of march 2016 in Hannover. You will find us in hall 11 stand D33(3). Come by and say hello and get your cup of pop-corn.
---
↺ 2nd of February 2016 – New version of PhotoPrint Pro brings more text labels per page
Create a catchy bulletin. Add place and time to a photo and send it to friends. At a film set, write the scene below the image, add some notes and print continuity photos.
The new version 4.2 of PhotoPrint prints up to 10 different text labels on every page. You can choose font types and a text color for each line of text so that it gets nicely with each particular background.
View PhotoPrint Pro in iTunes ⇢
---
↺ 3. December 2015 – Ene Mene for Apple Watch is out!
The new version of Ene Mene enables you to dive into our poem collection on your Apple Watch. Read all poem directly on the watch or switch to your iPhone. There is a notification every day for the new poem. Another new thing is the landscape view. You can now turn the iPhone to read the poem in larger font size.
Ene Mene is a poem collection that brings a new poem every day to your smartphone. The collection contains more than 600 poems what makes it your poem source for about two years. End Mene is available for iPhone including Apple Watch, Android devices as well as for the Blackberry PlayBook.
---
↺ 4. November 2015 — New PhotoPrint with text labels
Create a bulletin, add place and time to a photo and send it to a friend. At a film set, write the scene below the image and print continuity photos. The new version of PhotoPrint prints a different text label on every sheet. You can choose font types and a text colors so that the text fits to the background.
Other new features are 3D touch to enlarge the thumbnail image when selecting pictures, requires the new iPhone 6S, and a Japanese translation of the user interface.
---
↺ 26. October 2015 — TouchingCode at 6th IT week in Tokyo
Meet us this week at Japan IT week, booth 16-43. It takes place from October 28 - 30, 2015 in Makuhari Messe, Tokyo. We present Apmato, our main product for smartphone app creation using a visual editor for the first time to the asian-pacific audience.
Send an email to info@apmato.com and we will arrange a meeting.
Apmato app editing web site⇢, Web site of Japan IT week ⇢, Press Release from host ⇢.
---
↺ Juni, 27 2015 — New PhotoPrint version with new print features
Thank you for the great feedback on PhotoPrint: In this version of PhotoPrint we worked on stability and enhanced the robustness of the printing routines — with your feedback as our roadmap.
As always, when we prepare an updated, we also added a couple of new features which are also located in the printing part. You now can choose between color and black-and-white printing and you can choose the paper type. Whats's really important here is that you can now choose standard paper and adjust print quality to get printouts that match your original photo.
Download your PhotoPrint here, it's available for iPhone und iPad⇢
---
↺ 27-Mai-2015 — TouchingCode thinks lokal
Themed taste creativity and diversity of lokal culture and businesses, we set up our tent this week's Friday 29th and Saturday, 30th of Mai 2015 at the middle ale of the Marheineke Markthalle in Berlin-Kreuzberg. We show our mobile apps and how we can help you to promote your projects and business online.
Opt in on our Kreuzberg Mini Guide app and secure your spot, see how PhotoPrint prints your photos from your phone in exactly the size you want and see how mobile apps are build nowadays.
View the official flyer (PDF) ⇢
---
↺ May, 1, 2015—new app editing app
Just released: our AppEddy app allows you to edit and compile android Apps on the smartphone! It is the ideal companion to the desktop version of apmato, and with this new addition we are set to rival other app studio solutions. The app can be downloaded for free from the google play store, and we look forward to your feedback and reviews!
---
↺ March 10, 2014—PhotoPrint LT and PhotoPrint Pro ready for iOS 7
PhotoPrint LT as well as PhotoPrint Pro have been updated and work fine now in iOS 7. The enhancements are:
General performance and stability measures for iOS 7
Image thumbnails in the image overview work better. When opening the image list PhotoPrint automatically goes to the bottom and shows the most recent images first.
New photo size DIN A6. Many of you sent us the request to add DIN A6 as photo size to be able to print four images side by side in full size on DIN A4 standard page size. Here you are, DIN A6. It will be there when your country uses metric sizes. If your country uses non metric sizes, what applies at least to the North America region, and you want to print DIN size photos and paper, just switch the regional settings of your iPhone to a region with metric sizes, for example English UK. Go to Settings > General > International > Regional Format.
Important note: The DIN A6 photo format is covered at the present time by PhotoPrint LT only.
---
↺ 25-September-2013—Apmato in San Francisco at the GMIC
We will be presenting Apmato at the Global Mobile Internet Conference (GMIC). from October 21 – 23, 2013 at booth T60.
The GMIC is an event that brings together over 10,000 start-ups, executives, entrepreneurs, developers and investors from over 60 countries across the world.
Of course we won't miss out on that!
We will be presenting Apmato. at our booth at the GMIC and are looking forward to interesting conversations. Come by and meet us in San Francisco in October.
---
↺ September 18th, 2013—Apmato taking part in the Book Fair 2013
We will be presenting Apmato at the 2013 Frankfurt Book Fair from October 9 – 13, 2013 in Frankfurt am Main, in hall 3.1 G84. As the world's biggest book and media trade fair the Frankfurt Book Fair. is the place for us to be.
Our main point of discussion will be around technologies needed to present and receive multimedia content. Compared to eBooks, mobile apps are multimedia-based and located in our mobile devices—no matter if we keep them in our pockets or handbags, they are always present. Apmato is perfectly suited for any self-publisher who wants to create mobile apps that are rich in content.
Thanks to a wide range of layouts and modules, and the option to embed pictures pixel-precise, there are no limits to creativity.
Demonstrations:
If you prefer to experience Apmato in a group setting and get your questions answered afterwards, consider visiting one of our presentations. They take place at our booth in hall 3.1 G84 at 12pm and 4pm between Wednesday and Saturday and at 12pm on Sunday. All events
Give us a call or send us an e-mail to schedule a personal one-on-one appointment.
---
↺ July 19th 2013—New Ene Mene Version and even more Poems
No worry, Ene Mene still saves three poems on the device and throws away the oldest one each day while retrieving a new one from our poem server. No news function-wise but big news literary-wise. The Ene Mene poem collection got a boost by one of our earliest readers. Heinz-Dieter Klotz from Lörrach, Germany, opened his private poem collection for all Ene Mene readers. We are absolutely happy to have him on board and greatfull for his help.
And—as a supplement—there is a new version of Ene Mene in the iTunes App Store that checks for new poems each time you start Ene Mene during the day—You got to have a (german) poem a day.
---
↺ June 15th, 2013—Stylepark app iPhone 5 ready
The latest version of our Stylepark App is ready for download. This version is optimized for the larger screen of the iPhone 5.
Stylepark AG is a leading international platform for architecture and design. As professional curators, service providers, consultants and commentators, the Frankfurt-based company mediates between manufacturers, architects, planners and those with an interest in design. Go to download.
---
↺ May 30th, 2013—TouchingCode joins Berlin Digital Tech, goes to New York
We join a dynamic two-day program for a group of Berlin-Brandenburg's brightest established digital entrepreneurs and media start-ups to explore the New York start-up scene and discover what it really takes to make it in the Big Apple.
The companies will be immersing themselves in NY business culture and the start-up ecosystem, looking at new business models and commercial trends, exchanging ideas about what's working and what isn't, and looking for synergies and seeking collaboration.
Meet us in New York! See the details of the event here: www.creativesloop.com.
---
↺ April 18th, 2013—Echo from MWC on Apmato
"Apmato ... is ready to offer a SaaS-like, friendly mobile app development service for all sizes of business." [Constellation Research]
"Developers such as German-based Touching Code, which is re-launching as Apmato, are aiming to cater to the needs of SMEs that want to mobilize their core applications." [Ovum]
Also see our press release: Apmato makes it possible for anybody to become a mobile app creator (PDF)
Apply for beta registration and build your first app now. ⇢
---
↺ March 6th, 2013—PhotoPrint LT sometimes still leads to white Pages
With PhotoPrint LT, the free version of our iPhone photo printing app PhotoPrint, occasionally the printer output is just a blank sheet of paper.
If you come across this problem, which occurs most often if you use small photo sizes such as DIN A8 or 4.4 x 6.6 cm (1.73 x 2.59 in), purchase PhotoPrint Pro and do not upgrade PhotoPrint LT via InApp purchase to full functionality. We will try to solve this problem for PhotoPrint LT soon.
---
↺ February 22nd, 2013—Beta Phase Begins for Apmato
With our new online platform, Apmato, you can build and edit your own mobile app. The beta version has the most important features for building an informative app — for example, a stay in a hotel or vacation home, a mobile sister of a web blog or useful information about sports or a youth club. Apmato works like a content management system. It has a structure, a design, functional modules and your content. You will see, even in beta, that it is possible to build quite a few different apps.
Apply to our beta program and build your first app. As a beta customer you can use Apmato for a limited time for free. We think that's a great deal.
Follow this link to the registration form and build your own app! ⇢
---
↺ December 21st, 2012—PhotoPrint wants to Print DIN A2 or Broadsheet, but I selected DIN A4 or Letter. What's wrong?
Please see Frequently Asked Questions for the answer. ⇢
---
↺ December 20th, 2012—Why does PhotoPrint print blank Pages?
The latest version of PhotoPrint sometimes prints blank pages. We found that this may occur if you use small photo sizes such as DIN A8 or 4.4 x 6.6 cm (1.73 x 2.59 in). The good news is, you can reuse the paper — but the print is definitely missing. We have fixed the problem, and the new version has already been uploaded to Apple for review, so it should be released shortly.
---
↺ November 30th, 2012—PhotoPrint Pro Version 2.0 in the AppStore
You can now send combined pictures (as a small picture) to Facebook or Twitter, or you can email it (requires iOS 6). Also, sending as a PDF has been reworked so that the PDF is much smaller. We added support for the larger iPhone 5 screen as well.
All news in this version:
A big problem got fixed: printing of large pictures could lead to crashes (especially on the iPad 1).
Share to Facebook, Twitter or mail combined pictures.
Support for the larger screen of the iPhone 5.
A bunch of background colors have been added.
Improved: mail as PDF file
Improved open as PDF. To generate the PDF we now use the screen image, which is much smaller and therefore can be sent even faster than before.
Fixed: stability problem when printing large pictures.
---
↺ November 17th, 2012—Ene Mene for iPhone 5
The iPhone 5 is ideal for reading poems. The larger screen height of 1136 pixels, while the width stays at 640 pixels, hikes readability and lets you read long ballads even better. Enemene version 2.1 is still free and ready for download in the iPhone AppStore. Additional new features are:
When you have iOS 6 you can now tweet our poems or share them via Facebook.
You can print the poems and copy them onto the clipboard of your iPhone.
---
↺ August 22nd, 2012—New Stylepark Update Is Ready
The latest update of the Stylepark app contains changes when the app starts. Additionally, loading has been improved so that long pages look better when you move them up or down.

---
↺ August 1st, 2012—PhotoPrint LT Version 1.6 Is Out
PhotoPrint, our iPhone app that prints your photos in the size and on the paper you want, is now more stable and more robust.
Last time, we received emails and in the AppStore mentioning with PhotoPrint. We now have the update of PhotoPrint LT, version 1.6, in the AppStore that addresses the problems. PhotoPrint Pro version 1.6 was released earlier.
Briefly outlined, the problem is that there is a timing inaccuracy in the iOS printing part that PhotoPrint did not pay attention to and therefore appeared to be frozen and no longer working when it was actually waiting for response. When PhotoPrint asks the iOS to show the printing screen — a screen that slides in from the bottom and lets you select the printer and the print copies — it may take several minutes until the screen comes into sight without having received any messages about the time it will take. In version 1.6 we improved the feedback behavior so that in all cases when PhotoPrint uses system resources of the iOS, it will clearly indicate that there is action in the background to wait for.
If you have comments or questions about PhotoPrint or our other apps, please send us an email or give us a call. Do not write a poor review in the Apple AppStore, because we, as the owner of the software, are not able to comment, help or explain on the spot to any of the AppStore reviews. This is a deficit of Apple's AppStore that the developer community around the world is really unhappy about.
---
↺ March 6, 2012 – Nice Size, Nice Poems
The screen of the BlackBerry Playbook is ideal for viewing and reading poems on the go.
Therefore we brought Ene Mene, our poem app, onto the Playbook.
Poem experience on the move. Ene Mene presents to you classic German poems in a 24-hour rhythm. Ene Mene ships with three initial poems. You can read them immediately upon starting the app for the first time. The app will retrieve one new poem every day at 0:00 CET from our poem server and at the same time dismiss the oldest one. There will always be no more or less than three poems on your PlayBook. To retrieve the poems on your PlayBook, you must have a connection to the internet.
Features
Unlimited number of poems.
A new poem every day at midnight.
Always three poems on the Playbook.
Share: forward poems to friends, e.g., by email.
All poems in our poem collection are in the public domain according to German law (§64 UrhG).
Like our poem collection? Let us know! Review Ene Mene or email us ⇢ Thanks!
Screenshots, videos and information on how it works. ⇢
View Ene Mene in BlackBerry App World. ⇢
---
↺ February 23rd, 2012—Coming to MWC 2012?
We're going to be at the Mobile World Congress next week, from Monday to Wednesday.
So give us a call or email us so we can say hi. Plus we will show you the next way to create native mobile apps.
---
↺ February 1st, 2012 — ¿Habla Español? PhotoPrint Pro and PhotoPrint LT Are Now Speaking Spanish
For the latest update of PhotoPrint Pro and PhotoPrint LT, version 1.5.1, we have translated the whole program as well as help texts and the AppStore description into Spanish. Besides English and German, Spanish is PhotoPrint's third language.
Want to change the language? PhotoPrint uses the same language your iPhone uses. If you change the language of your iPhone, PhotoPrint tries to use the same one. If this is not possible, because we have not yet translated PhotoPrint into this particular language, PhotoPrint will start up in English. To change the language of your iPhone, start the "Settings" app, then tap "General," "International" and "Language," and then choose "Spanish" from the list of languages.
---
↺ December 22nd, 2011 — PhotoPrint Now Fully Functional in iOS 5
We have added two new photo sizes. DIN A8 and 4.4 x 6.6 cm will print nicely when you place four images on a 10 x 15 cm page size leaving a little border for colorization. It prints borderless if you place four of them on the 9 x 13 cm page size. The format DIN A8 is very common for business cards (52 x 74 mm) and is therefore often found in wallets, notebooks and handbags.
PhotoPrint LT and PhotoPrint Pro print lovely postcards of your photos directly from your iPhone. Use any AirPrint-ready printer to print from your photo library and create postcards ready to dispatch in minutes. Or print multiple pages with numerous photos arranged at your fingertips.
Requirements: iPhone 3 and 4, iPod Touch (3rd generation), iPad and iOS 4.2 or later.
---